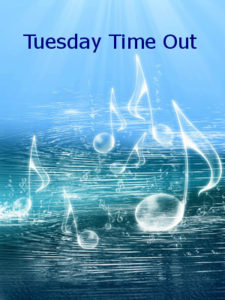 5 minutes, a beautiful piece of music, sit, breath and just listen
I love music.  I like lots of different types.  I love how it can change my mood, help me relax, bring me back to a time past, open my heart, inspire me… I could go on 🙂
I often use music as a way to take a short few minutes out of life.  5 minutes to quiet my mind and just listen.  This comes about quiet organically usually when I find a piece of music that I feel I get lost in and I just want to listen to it again and again.
At the moment I am really enjoying listening to the sound track of "Big Little Lies" – a mini drama series I thoroughly enjoyed for the beautiful scenery, the fantastic sound track, the gorgeous houses and characters but also for its handling of the dark themes that formed the inner and often hidden lives of the main characters including domestic violence, school bullying, rape and an extramarital affair.
So I've decided that each Tuesday I'll share a piece of "Time Out" Music with you, starting with "September Song" a piece from Agnes Obel which I first heard on "Big Little Lies".
So grab yourself a chair, sit down, press play and just relax and listen to this beautiful piece of music.