I gave up cigarettes over 10 years ago. At the time I was a 20 a day smoker and had been smoking since the age of 13 so had 15+ years smoking under my belt. I had had a number of unsuccessful attempts including one where I had lasted almost 2 years without cigarettes but where the craving for them never seemed to fully go.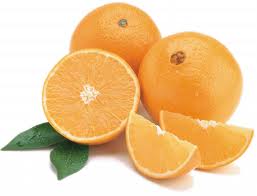 On my final and successful attempt I armed myself with 2 things, the first was packets and packets of Lemons Iced Caramel sweets. Delicious very chewy toffee, covered in white or pink sweet icing. My theory was that these sweets would keep my mouth so busy that I would not have time to think of having cigarettes!
The second was a steady supply of Navel Oranges, the lovely big sweet Oranges that we only tend to get in Ireland in the months of December, January and February but that some other lucky countries such as Spain have all year round. My theory on the oranges was that when my Jaw got too tired chewing the Iced Caramels that they would be an equally sweet and far less calorific alternative.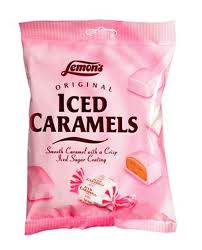 So off I went munching my way through lots and lots of Iced Caramels and lots and lots of Oranges. After a few days my jaw and my teeth were suffering the consequences of the toffee so I had to give up on the Caramels but I kept on muching on the Oranges (probably 4 – 6 a day) and after a while became pretty convinced that they actually did significantly reduce my cravings for cigarettes.
I started to wonder if anyone else had ever come up with a similar theory or whether this was all in my mind. In those days a quick google was not an option because I didnt even know it existed so it was only several years later that I realised that in actual fact oranges do have links to reducing nicotine cravings. Apparently it is because oranges are acidic and help eliminate nicotine from your body quicker. They also help to replenish vitamin C and vitamin C is often used in the treatment of cravings (for cigarettes, alcohol or food).
A simple, cheap and in my case very effective way to kick the habit. This time after a few months the cravings left me totally.
Definitely worth a try, for any of you out there who might be trying to or thinking about giving up!
Erica McKinney is a healer, counsellor, psychotherapist and Life Coach. She operates a private practice in Dun Laoghaire, Co Dublin and Aughrim, Co Wicklo